Tyre Levers/bead breaker/tyre stool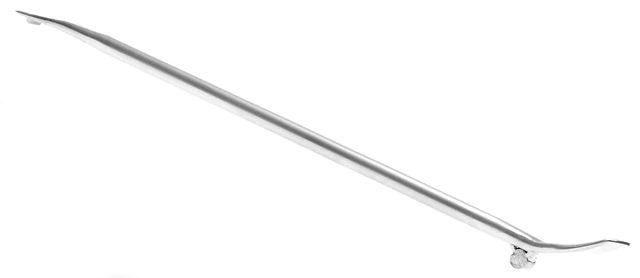 As tyre experts we have a great deal of experience at supplying and distributing a range of tyre repair and maintenance products to garages and other businesses in the automotive industry.

Being able to quickly remove and replace a tyre is vitally important for many mechanics and other automotive professionals and our collection of tyre levers are designed for just this.

Levers and irons
These days the terms tyre iron and tyre lever are basically interchangeable. Both are often confused with lug wrench, which is a cross shaped device (also referred to as wheel wrench or spider wrench), used to tighten or loosen lug nuts. Tyres irons are long straight pieces of durable metal which are used to pry the vulcanised rubber of a tyre from its inner rim. This is a process that involves considerable physical exertion, but with the right sort of tyre iron, the job is made immeasurably easier.

If the tyre you need to work on is attached to a rim with lug nut bolts, you'll probably need a lug wrench, rather than a tyre lever, so it's worth checking which tool you're going to need before you place an order for any new repair equipment.

Our range
Traditionally tire irons used to come in pairs. We sell individual products, but feel free to order multiple items if needed. Our levers come in 4 sizes, beginning at just more than 300mm in length, with the largest being 600mm. Each of our tyre irons is as durable, sturdy and reliable as the next. They come with a simple silver finish and are slim enough to handle with ease.

Tire levers are extremely important little tools that every automotive technician needs to possess. Ours are available at incredible prices, with the largest just costing £21.97.

If you're looking to purchase one of our fantastic tyre irons for professional or home use, simply add the product to your basket and proceed to the checkout.


Displaying 1 to 23 (of 23 products)

Result Pages: 1

Displaying 1 to 23 (of 23 products)

Result Pages: 1